My first week of work and I was so sick that the bit of skin that separate your nose holes (nasal passages?) was rubbed raw and thus, flakey? An incredible, cute first impression I made. Luckily, I suppose things could be much worse; I could've had a stomach problem or been in the field with either mentioned bodily issues.
I blame my most recent vaccine which, at the time of writing this, is on its 13th day of existence. Earlier this week, I was sitting in the waiting room of Urgent Care on Fort Carson because it had swelled to about a six-inch diameter. After waiting for three hours, a medic informed me that this was completely normal. Furious at having waited so long, I researched smallpox for an equal amount of time and have concluded I was suffering from a "robust take" because of course my body embraces all vaccines aggressively…
Being in a new unit is weird and having to think about how much things like vaccines and colds affect my social? Work? Life is funny. Maybe, most people don't feel as hard as I do? I do know that in maybe one month I won't remember this and hopefully, no one else will.
I'm just trying my best to be a proper officer or something.
I think I will be back on my feet by Monday and will start going to the gym after PT instead of coming home to shower. I will do this until I can pass that ACFT or until I am done with this job at brigade, whichever comes first; Back to dead-lifting three times a week and counting macros.
Something I've wanting to mention but hasn't weaseled into a standard blog post yet is how much I love bookstores. I feel like no one dislikes bookstores, but there's just something magical to me about seeing what's hip and new in lit when I walk in that is so much more exciting than what my kindle says is hip and modern.
Walking through the aisles of gorgeous books vs. scrolling through small thumbnails has the same effect on me as when I open a bag of coffee grounds and can smell their aroma at 5 AM.
Matt and I went to a Barnes and Nobles that is only five minutes away from us.
It's wild how popular graphic novels are now!
I'm all about it, especially since Persepolis is one of my favorite books of all time. I even read it in the original French!
I've been cheating though and was not at all on course for my Goodreads challenge this year, so I just binged a bunch of free graphic novels on Kindle Prime. I read The Chilling Adventures of Sabrina to be precise and only in case you don't know what my opinion is from just knowing me; I'll go ahead and say it: The graphic novels are so much better than the Netflix series.
Media I'm Consuming That You Should Be Too:
Books
I love this book and all its details. It's a must-read for anyone in the military as it is thought-provoking about leadership and war while still being written as a fiction book with great dialogue and action.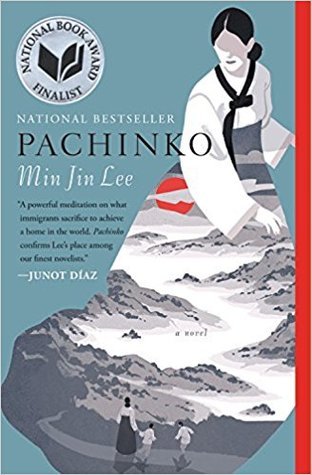 I will send this book out to all my friends who need a care package. It's a slow read but entertaining, especially if you have any interest at all in the relationship and history between Koreans and Japanese.
I just finished this today. I picked it up because my best friend from middle school, Sara Ramey, is published in it! I read all the short stories in it to include hers, and wow, they were profound and thought-provoking. It's always a good reminder to read books like this about how incredible the English language is.
I was laughing out loud! I felt so nervous and out of place, but it made me scream laugh. Daniel Radcliffe plays a corpse, and that line should tell you enough. It gave me hope that there are unique screenwriters out there. Please watch this if you've even had an inkling of a bad day.